MedLab 2023 Exhibition Expands New Overseas Market Blueprint of TIANGEN
Date: Aug 21 2023
Browse:
Source:
From August 16th to 18th, in Bangkok, the highly anticipated MedLab2023 Exhibition proceeded as scheduled. This event brought together top companies and professionals from the global medical and biological fields. As an exhibitor, TIANGEN showcased the TGuide S16, TGuide S32 fully automated nucleic acid extractors, star desktop instruments, and comprehensive solutions for the molecular biology industry.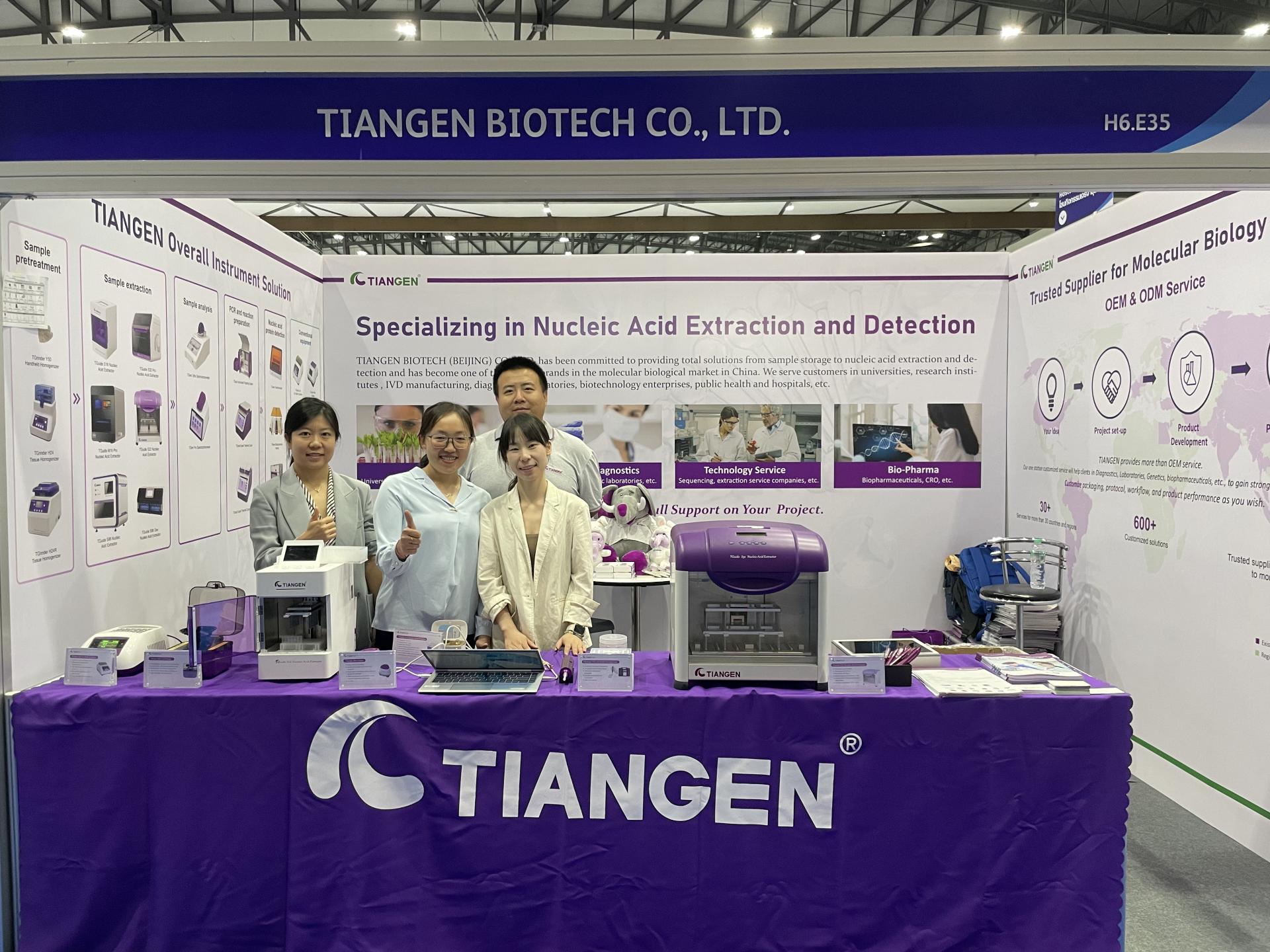 The star product, TGuide S16, made a stunning appearance, attracting numerous attendees to stop and engage in discussions, garnering high praise for its exceptional operational mode, user-friendly interface, comprehensive reagent compatibility, compact and visually appealing design, and robust functionality. It has significant market potential to fulfill the automation needs for small-throughput nucleic acid extraction.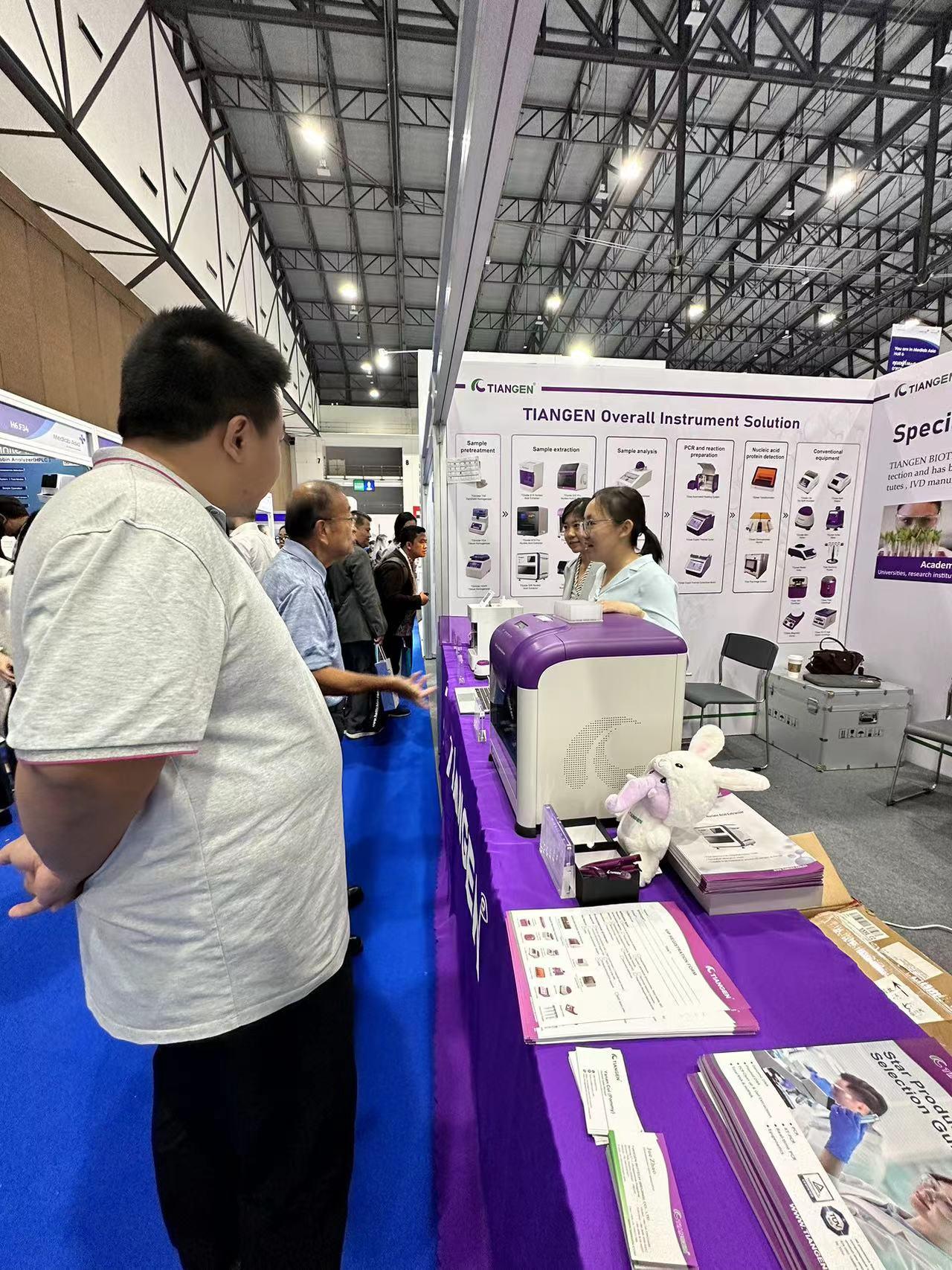 During this exhibition, TIANGEN not only showcased impressive products and technologies but also expedited the integration of cooperative opportunities. This event marked the commencement of a new chapter in the overseas market. Over the course of three days, more than 40 distributors from 10+ countries and regions expressed their interest in collaboration. In essence, the MedLab Exhibition served not only as a platform to display TIANGEN strength but also as a crucial opportunity to expand cooperation and explore overseas markets. The abundant collaborative opportunities garnered during this exhibition is drawing a brighter future for TIANGEN global development.